Announcing 2017 3Arts Awards & Make a Wave recipients
published: Nov. 7, 2017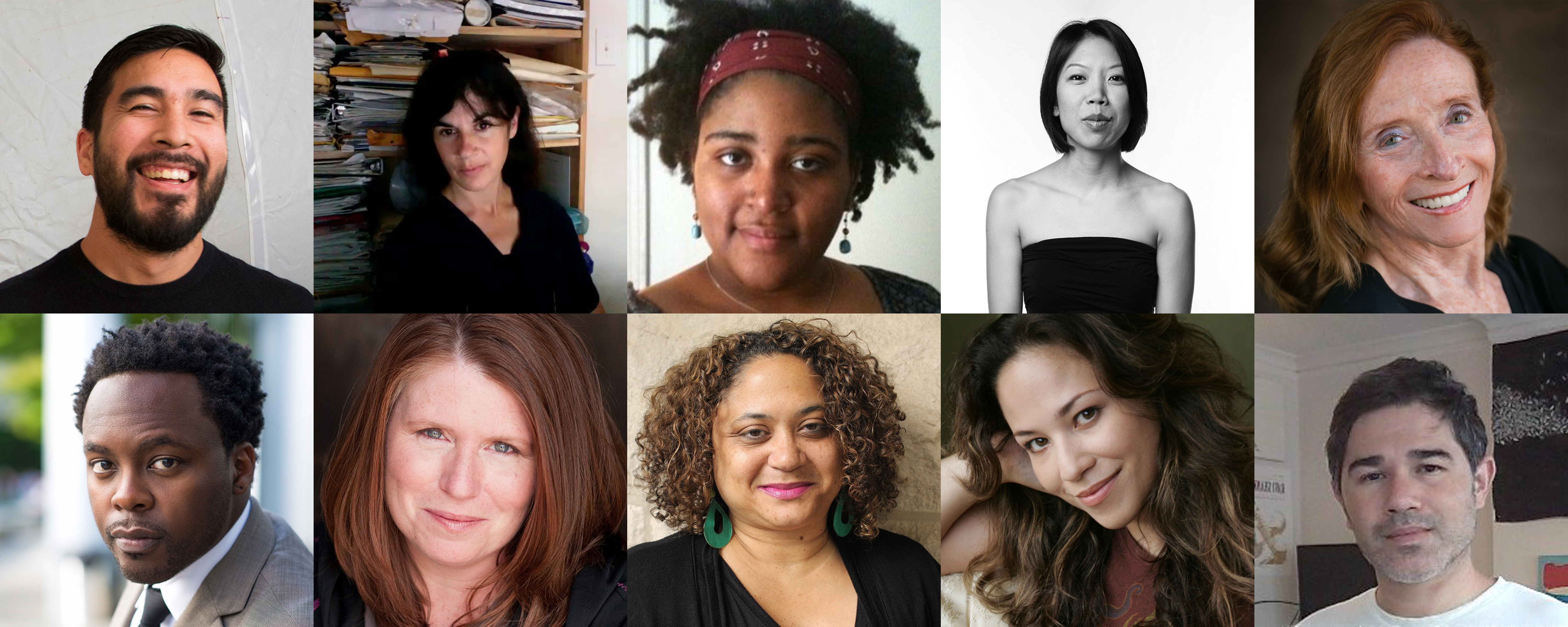 Nearly 100 Chicago artists receive $330,000 in unrestricted awards at 10th annual 3Arts Awards celebration
Anniversary celebration honored 10 artists with $25,000 cash grants along with $1,000 awards given to 83 artists as part of a peer-to-peer giving program, Make A Wave
CHICAGO, IL (November 6, 2017)–3Arts, the Chicago-based nonprofit grantmaking organization, is honored to announce the nearly 100 Chicago artists who received unrestricted grants at the 10th annual 3Arts Awards celebration on Monday, November 6 at The Mid-America Club. The celebration recognized the ten annual 3Arts Awards recipients along with the 83 recipients of Make a Wave—an unprecedented artist-to-artist giving initiative launched in recognition of the organization's 10th anniversary.
3Arts has distributed more than $3 million in total funding to more than 600 Chicago artists over the past ten years.
"To say it is a privilege to award this many artists in a single year is a woeful understatement; it's really a dream come true," said Esther Grisham Grimm, Executive Director of 3Arts. "Ten years ago, we hoped that one day we would be able to do something like Make a Wave, and we kept that idea afloat until we could figure out how to make it happen. I can't tell you how excited we are to have turned the reins over to all of the past 3Arts awardees to select the Make a Wave artists and to make that early dream of ours a reality in our anniversary year. I think doing more of what we do is the best possible way to celebrate ten years of supporting Chicago artists."
Each year, 3Arts honors ten Chicago-based women artists, artists of color, and artists with disabilities working in the performing, teaching, and visual arts sectors. Each 3Arts awardee receives an unrestricted $25,000 grant to use according to their individual needs and priorities. The 2017 recipients are: dancers/choreographers Ginger Lane and Meida Teresa McNeal; pianist Mabel Kwan and operatic baritone Will Liverman; teaching artists Ayriole Frost and Juan-Carlos Perez; actors/directors Tara Mallen and Marcela Muñoz; and visual artists Alejandro T. Acierto and Tirtza Even.
The 2017 awards celebration additionally honored recipients of Make a Wave, a peer-to-peer giving initiative in which 83 past 3Arts Awards recipients—including STARZ Pour Vida showrunner Tanya Saracho, artistic director of Chicago's The Gift Theatre Michael Patrick Thornton, and Obama Presidential Center collaborator Amanda Williams—selected another 83 Chicago artists to receive $1,000 awards. This anniversary initiative was supported by the 10 x 10 Campaign, in which ten individuals, circles of individuals, and organizations each contributed $10,000. Click here to learn more about the recipients of Make a Wave. Click here to learn about the Make a Wave recipients.
The 10th annual 3Arts Awards celebration was presented on Monday, November 6, by the 3Arts Board of Directors and Event Host Committee in a celebratory gathering at The Mid-America Club at the Aon Center. The event also featured performances by past 3Arts awardees including bassist Tatsu Aoki, blues guitarist/singer Lurrie Bell, singer/songwriter Jess Godwin, and President and CEO of the Chicago Children's Choir Josephine Lee.
One of the ten 3Arts Awards, designated as the 3Arts Community Award, is named in honor of the Chicago community and was supported by 118 donors who contributed to a board-led crowdfunding campaign that was also supported by a one-third match from 3Arts. This year's 3Arts Community Award recipient is Ginger Lane, a dance artist dedicated to creating movement that incorporates dancers with and without disabilities to confront misperceptions and stereotypes of disabled bodies.
About 3Arts
3Arts is a nonprofit organization that advocates for Chicago's women artists, artists of color, and artists with disabilities who work in the performing, teaching, and visual arts. By providing cash awards, project funding, residency fellowships, professional development, and promotion, 3Arts helps artists take risks, experiment, and build momentum in their careers.
3Arts extends a special thanks to its Award Partners: The Chandler Family, Denise & Gary Gardner, Esther Grisham Grimm & Heidi O'Neill, Stan Lipkin & Evelyn Appell Lipkin, The Reva & David Logan Foundation, RH, and Southwest Airlines.
3Arts also gratefully acknowledges the generous support of the 3Arts Awards Presenting Sponsor, Allstate; Lead Sponsors: BlueCross BlueShield of Illinois, Kimpton Gray Hotel, Lakeside Bank, Perkins Coie LLP, Wolfgang Puck Catering; and Corporate Friends: Boleo, Comcast, GCM Grosvenor, Hinshaw & Culbertson LLP, Merrill Lynch Wealth Management, and Northern Trust.
The 10x10 Campaign is generously supported by contributions from The Field Foundation of Illinois, The Joyce Foundation, Rose Parisi & Donald James Meckley, Sydney Sidwell & the Lloyd A. Fry Foundation, and the Siragusa Family Foundation, as well as donor circles hosted by Lisa Yun Lee, Cat & Gregg Tager, Antonia Contro & Rose Parisi, and Laurel Appell Lipkin & Phoebe Chandler Turner.
download PDF ↓