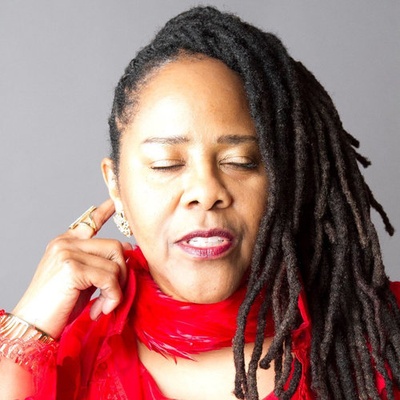 Regina Harris Baiocchi
Composer
Regina Harris Baiocchi writes notes and words to fill vessels called music, poetry, fiction, and creative nonfiction. Regina is driven by her curiosity to create art that is informed by research, speaks to diverse audiences, and moves people to participate as collaborators, supporters, and yet-to-be-named roles.
Music by Regina has been performed by members of the Detroit Symphony Orchestra, Chicago Symphony Orchestra, Los Angeles Philharmonic, Seattle Philharmonic, US Army Band, American Guild of Organists; Chicago Brass, Gaudete Brass, and Milwaukee Brass quintets; Lincoln Trio, Avalon String Quartet, et al. She has written orchestral and chamber music, a mass, ballet, libretto & opera, marimba concerto, hand drum concerto, choral, jazz, gospel, solo: voice, flute, oboe family, clarinet, trumpet, trombone, piano, and pipe organ.
Often commissioned to write music, poetry, fiction, and nonfiction, Regina has authored four books: Indigo Sound, Urban Haiku, Blues Haiku, Variations in Black Music; released three CDs: Hammers, Pipes & Strings; Percussing up a Storm; and Kidstuff; and appears on several compilation recordings. She received awards from the Jazz Institute of Chicago & Andrew Mellon Foundation: New Works Fresh Voices Commission, Rauschenberg Foundation, NEA, Lila Wallace, Arts Midwest, 3Arts, Illinois Arts Council, Chicago's DCASE, ASCAP, et al.
Regina founded the Haiku Festival to celebrate children and promote literacy. She also founded 6Degrees Composers to promote new music by womxn. Regina is an alumna of New York, DePaul, and Roosevelt universities. The Chicago Tribune described Regina as a "powerful force writing elegant, engaging music and words."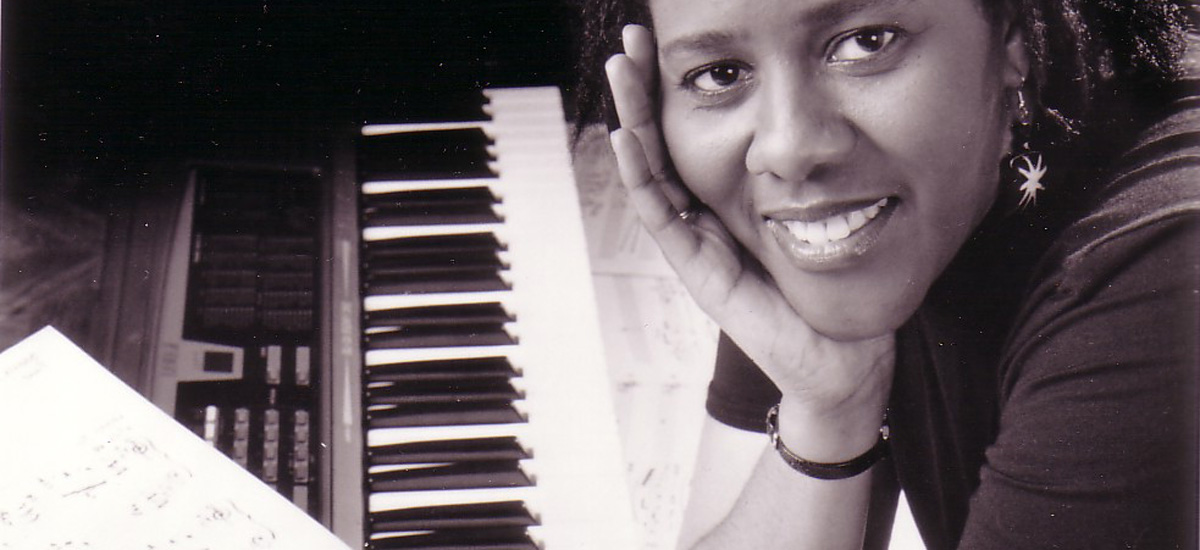 Featured Artworks
"Music of Hale Smith" CD cover

Hale Smith, Regina Harris Baiocchi

Regina is writing the official Hale Smith memoir.

"Evocation" © 1966

African American vernacular meets European tradition

"Hammers, Pipes & Strings" CD cover

"Contours" for orchestra © 1960

"Contours" for orchestra © 1962

Louisville Symphony Orchestra: YouTube
Regina Harris Baiocchi has crowd-funded a project with 3AP
$5,307 raised of $5,000 goal
0 Days 0:00:00 LEFT

3Arts matched
106% funded

Honoring the 10th anniversary of the Haiku Festival, which teaches poetry and promotes literacy for Chicago schoolchildren, this project will raise funds for a celebratory event featuring guest poet Sonia Sanchez.

Read more about Haiku Festival

$5,122 raised of $5,000 goal
0 Days 0:00:00 LEFT

3Arts matched
102% funded

With Percussing Up a Storm, I am creating the first recording dedicated to my original music for percussion instruments. I love composing for percussion because it has an energy unlike any other kind of music. I feel a kinship …

Read more about Percussing Up a Storm

$7,046 raised of $7,000 goal
0 Days 0:00:00 LEFT

3Arts matched
101% funded

Using interviews and archives, I am writing a memoir about Hale Smith, "the world's most famous unknown composer." Hale Smith's music was recorded and performed by countless luminaries. Readers will laugh, cry, and revel in Hale's illustrious life in this …

Read more about Hale Smith Memoir